It is a tradition in Germany to wait every year for Christmas. We actually celebrate this kind of waiting: We give each other Advent calendars, where we move each day a little forward towards the big day. These calendars are somehow a way to measure time. Each week we light up one more candle und celebrate these days with special food, sweet pastries and special decoration. Although in Germany it is quite dark and cold now, many people look forward to this season. One month of wonderful anticipation.
In other words: Waiting is not always bad. It plays an important role in many cultures in December. In other countries there might be others holidays and festivities, that are celebrated in special ways and people look forward to for a long time. I believe no matter what kind of special days there are, we share this special feeling across cultures – the joy and excitement as we wait for this day finally to come.
From a perspective of a watchmaker there es another connection between light and time that fascinates me. The astrophysicist Heino Falcke was able to take the first picture of a black hole in April 2019. He recently wrote a book about this experience and the story behind this picture. In a podcast one statement of Heino Falcke really got my attention. He describes how light defines time. I have to admit, as a non-physicist I am not sure if I got all details right, but I want to try to explain in simple words:
Light always flies at the same velocity. Velocity is measured in distance divided by time. However space and time are not absolutely and therefore depend on time. Already Albert Einstein made this discovery and knew about its significance for physics. Even as I do not understand it completely, I was impressed that there is an actual connection between light and time. I believe, this connection fits wonderful in this season.
Here in Germany we light up lots of candles. We decorate our homes with light. Some houses and yards are real pieces of art with their lavish lights, colours and figures. And with four candles we measure the time until Christmas. And there is the connection to the Christmas story in the Bibel: The birth of Jesus is described in the Bible with the words "The light shines in the darkness …" (John 1,5). And this picture of light also appears in others parts of the story. A start – again light – shows the wise man the way to the stable where Jesus is born. And an angel, appears as a light in the field where the sheperd herd their flock. In Advent season and Christmas there is light in all kinds of forms, stories and meaning. It is hard to imagine these weeks without light.
Light is the essence for life. There is no life without it. Christmas without light? And would "time" be like without time. With this in mind, maybe you look at your timepieces in a different light.
CORNEHL Watches wishes you a wonderful Christmas, full of light and a special new year 2021!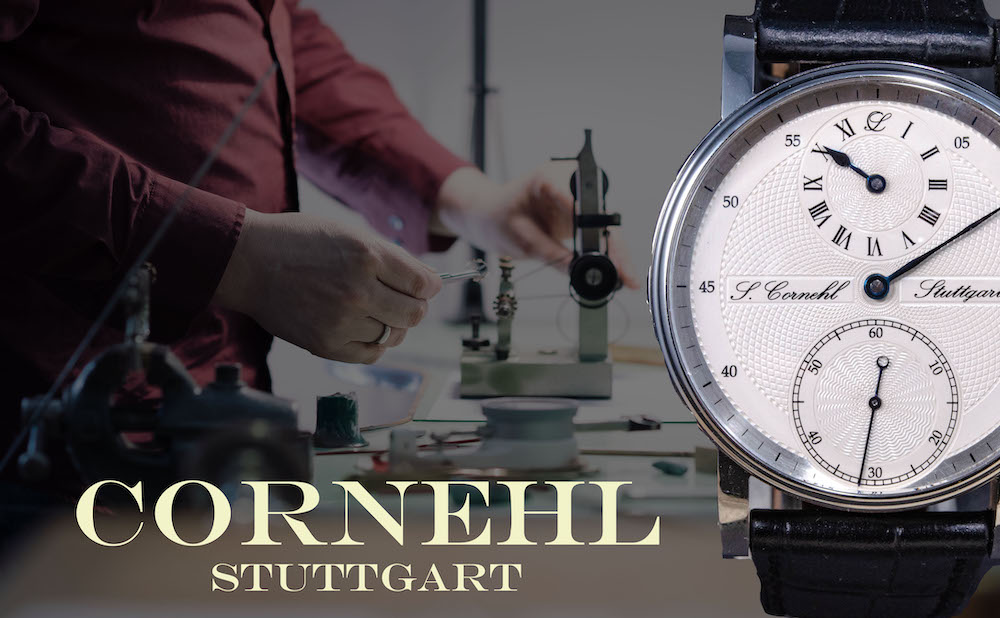 While our watches are all affordable, the top of the line model is the Regulator SC1. Though based on a Unitas 6498, the movement has been significantly reworked aesthetically. With the bridges being replaced by a single three-quarter plate in the German (though historically English) style.
Both plates have a gilt frosted finish, and both the ratchet wheels are finished with solarisation. While the screws are blued and jewels sit in gold chatons, giving it a traditional look.
Other details have also been modified, including the winding click that has been replaced with an elongated spring.
And of course the time display has been customized regulator-style, separating the hours and minutes into individual axes. Notably, the sub-dial for the seconds at six has been enlarged, being inspired by antique precision timepieces.