I am fascinated by mechanical watches. May be because it is a whole small universe rotating in my pocket or on my wrist. Maybe because I can still behold and understand the laws of how the parts and forces work together.
Albert Einstein said once: "I have no special talent. I am only passionately curious". I enjoy the sound of winding my watch, observe the second hand. How it is slowly cursing around its center. I turn the watch around and see through the sapphire back the movement. An entire universe in a case. The balance is oscillation, the wheels are turning. The power comes from the mainspring that I just wound. A perfect mechanism, beautiful to observe.
Living in a complex world, a mechanical watch is so simple and therefore so beautiful.
I can see it with my own eyes and hear it with my own ears how it is working.
I am always amazed when I see an old pocket watch of Lange & Soehne or Breguet and conclude: Wow, this design is after 100, 150 or even 250 years still considered beautiful. The masters of that time were able to create and design their watches according to some universal laws of esthetic (how George Daniels put it).
CORNEHL Watches are designed according to these laws as well. It is a quest to figure out: what makes a watch after 150 years still compelling, admirable and adorable. Maybe therefore I am a watchmaker.
Written by Steffen Cornehl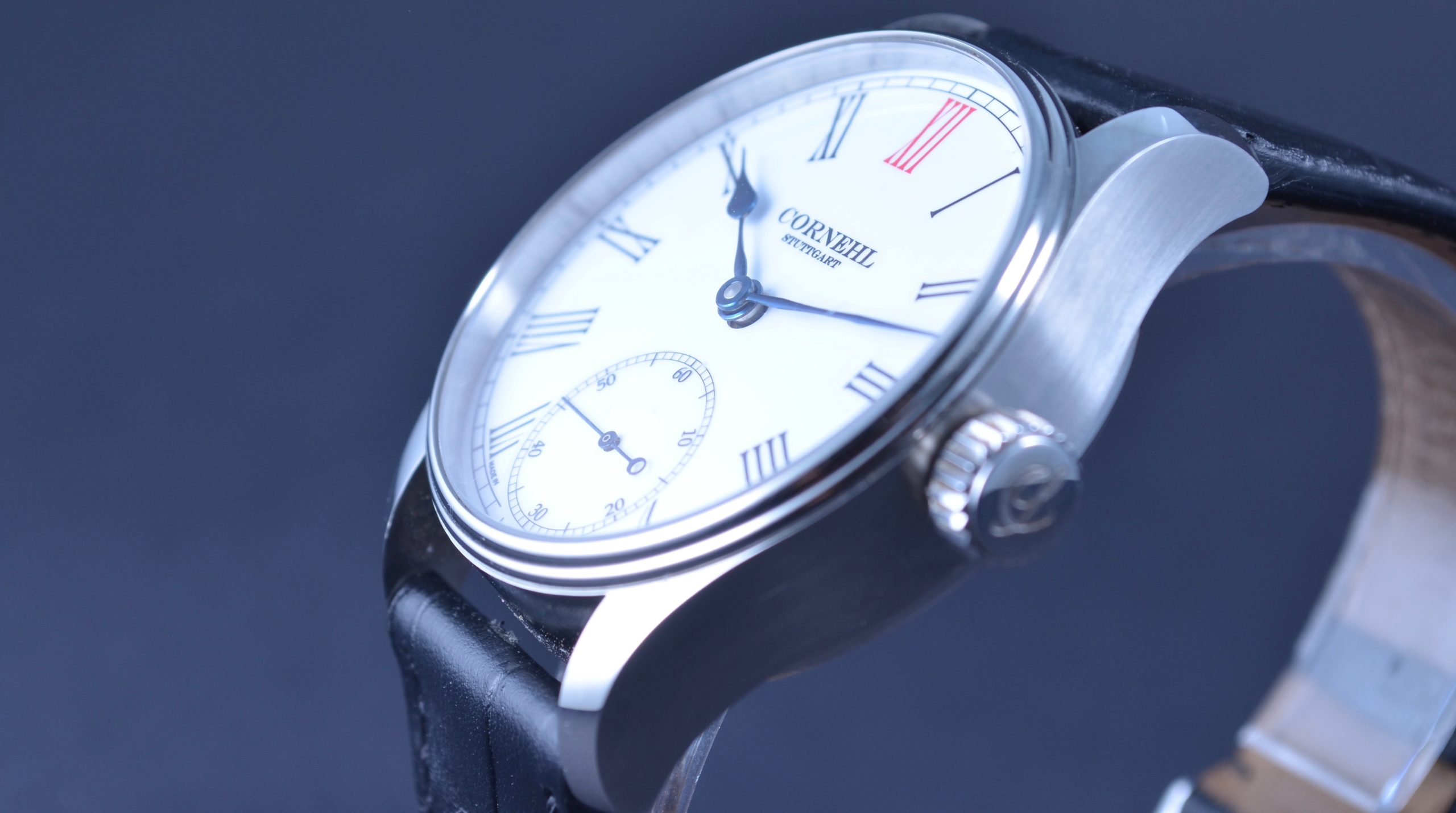 Our White Roman model with its enamel dial perfectly showcases the classical look of a historic pocket watch. The lean black roman digits were very popular during the 1890. Still today they are very appealing – simply timeless. To perfect the design, the full hour is marked by a red roman XII.
The following video shows one of the manufacturing steps of the watches. A small pocket for the second stop spring is milled into the main plate.